Begun in 1972 by the Ladies Philoptochos Society, this yearly event has blossomed into one of the premier cultural events in the Southeast. The Holy Trinity-Holy Cross Greek Orthodox Cathedral Greek Food Festival is now the focal point for thousands from Alabama, Florida, Mississippi, and Georgia who for three days experience the Greeks' legendary zest for life. At the festival you can find authentic Greek cuisine, Mediterranean and Orthodox Christian souvenirs in the gift shop, and Greek dancing.
ABOUT THE CHURCH
The Orthodox Church, sometimes called the Greek Orthodox, Russian Orthodox, or Eastern Orthodox Church is the first Christian Church. Orthodox Christians believe in Jesus Christ as God and in the church He established. Her history begins with Pentecost, when the Holy Spirit descended upon the apostles and gave birth to the Church as described in the New Testament. Incredible as it seems, for almost twenty centuries she has continued in her undiminished and unaltered faith and practice. Today her Apostolic doctrine, worship, and structure remain intact. The Orthodox Church is the living Body of Jesus Christ. Orthodoxy is the second largest body in Christendom with 225 million people worldwide. In the USA and Canada there are 6 million Orthodox Christians. She is the church of some of history's greatest theologians, scholars, and writers: John Chrysostom, Jerome, Augustine, Dostoyevesky, and Alexander Solzhentsyn.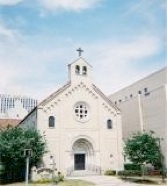 ABOUT THE MISSION
Since 1972, the Festival has provided funding for many charities. Each year, proceeds of the Festival are donated to local charities. In recent years, these local charities have included: Magic Moments, The Bell Center, The Exceptional Foundation, The Ronald McDonald House, The Fire House Shelter, and The Greater Birmingham Ministries. Thank you for your support.